are looking beyond traditional energy choices to help conserve the earth's precious resources were focusing on New, Cleaner technologies. Clean Renewable source of energy is being used to improve our energy independence, people's live and our fight against global warming all at the same time.
Products: Solar Power System, Solar Power related products, Renewable Energy related products, solar batteries.

wins renown from our specialty in Power Supplies for Thermoelectric (TE) Mini Coolers. We have been the first and a unique maker of TE Cooler Power Supplies since 1989. The main components are designed and manufactured in-house. The transformers, EMC filters and even the housings are our design, so that we can control the quality and delivery of the products.
Products: AC-DC Adapter, DC-DC Converter, Electronic Transformer, Battery Conditioner, DC Charger.

is an expert in Switching Power Supply.
Products: Switch Mode Power Supply.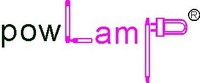 is proud of our focused professional attitude, to make high quality LED products based on our sincere follow-up service and creative thinking. Foundation on our professional knowledge, our mission is to light up the Green Environment by a new applicable creative solution.
Products: LED product, Small Appliance LED Products for outdoor and indoor use.